2022, the year of climate restoration
— Dr. Erica Dodds, Chief Operating Officer
There's nothing like a new year, starting with a clean slate, to leave me feeling energized and inspired. I ended 2021 reflecting on all the progress we've seen in the climate restoration space. I'm starting 2022 ready to roll up my sleeves and join with our growing community to get to work (although I'll be doing a different kind of work first, welcoming my first child — our newest climate restorer — into the world).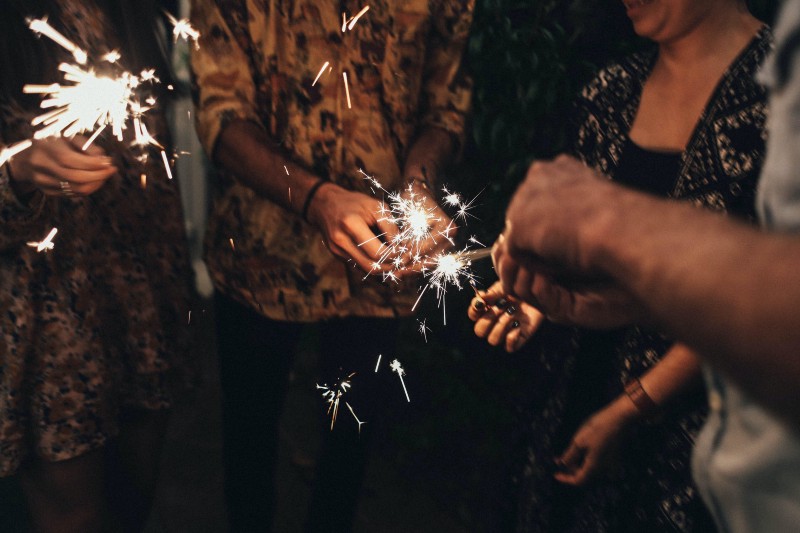 People ask us frequently, "What can I do? How can I get involved?" I think there's often an implicit hope that the answer is simple: Buy organic produce, ride your bike, recycle your containers. Unfortunately, when the scale of the challenge is as big as climate restoration — removing a trillion tons of legacy CO2 from our atmosphere to make our planet livable for future generations — small individual actions just won't get us there. It will take a few things for climate restoration to succeed:
1. Innovative solutions
Fortunately, solutions are already being developed (and indeed, implemented and scaled) to rapidly increase our capacity to remove legacy CO2 from the atmosphere, store it durably, and restore our climate. If you're interested in diving in more deeply to some of the solutions out there, make sure you're subscribed to our newsletter so you can get updates about our Solution Series. The series will launch later this year and will feature one type of carbon dioxide removal (CDR) solution per month in detail.
The problem with solutions is that, without the conditions they need to succeed, they're just really good ideas. So it's critical to both encourage the innovation needed to develop highly scalable solutions while developing the "enabling environment" that those solutions need to succeed (e.g., financing models, policy mechanisms, and public support).
2. Widespread awareness
The fact that you're reading this blog post means that you are more educated than the average person regarding climate change. As it stands, most people don't realize that climate change won't be solved when we reach net-zero emissions. They don't know that CO2 lingers in our atmosphere for hundreds to thousands of years if left unchecked. They don't know that CDR solutions exist or that the CDR industry is growing rapidly. And they certainly don't know that they can demand a restored climate instead of one that leaves the survival of humanity in question.
Broadening the conversation around climate restoration is critical because paradigm shifts don't happen without widespread awareness and mobilization. If we want to go beyond net-zero, we need a major public awareness campaign in 2022. F4CR has several initiatives that will contribute to enhancing public awareness, from our forthcoming Solution Series to the work of our Youth Leaders and Local Chapter members.
3. Robust policy support
Like paradigm shifts, economic shifts don't happen in a vacuum. Robust policy support can substantially accelerate the transition to a net-zero carbon economy and beyond. Policymakers can incentivize the use of low-carbon and carbon-negative building materials, the adoption of land management techniques that rebuild natural carbon sinks, and the research and development of innovative new CDR solutions. Policy can also be used to require the direct procurement of carbon removal by governments, which can help move CDR solutions down the cost curve more quickly, enabling them to scale up faster and more economically. F4CR's Local Chapters focus on working with local and state-level elected officials to enact these types of policies that accelerate the scale-up of climate restoration solutions.
Where do you fit in?
I invite you to take the leap in 2022 and get involved in climate restoration. Perhaps the biggest impact you can have is by joining our Local Chapter program. If you'd like to learn more, fill out this quick survey or email Myra Khan, our Chapter Empowerment Coordinator. If volunteering isn't right for you at this time, consider becoming a monthly donor to help sustain our momentum. Let's make 2022 the year of climate restoration!