Announcing our 2022 Impact Report
—Rick Wayman, CEO
In November, the Foundation for Climate Restoration (F4CR) celebrated its fifth birthday. We've come so far in this short time, from a mere idea underpinned by an audacious goal to a respected institution that's an integral part of building the climate restoration movement. With the support and leadership of people throughout the F4CR ecosystem, we are well-positioned to achieve even greater success in our next five years. Thank you, our community, for your ongoing support that has brought us to this pivotal moment. Climate restoration has truly taken root and is taking off.
In this impact report, we highlight some of our biggest wins of 2022, but it's worth noting that much of our work can't be fully captured by statistics. Let me give you one example:
In November, I had the privilege of representing F4CR at COP27, the UN climate conference that took place in Egypt. There, I met Ezekiel Nyanfor in person for the first time. Ezekiel is a graduate of our Youth Leaders for Climate Restoration program and a student in Public Health at the University of Liberia. Thanks in part to the funds he received from F4CR for winning the Youth Innovator Award in 2021, Ezekiel founded a successful climate nonprofit in Liberia. He is working to position his country, a nation comprising 63% youth, as a leader in climate restoration innovation. Ezekiel is partnering with F4CR to develop a climate restoration certificate course at the University of Liberia that will help actualize the incredible potential that he and his fellow students hold. It will also set the precedent for universities beyond Liberia to follow suit. I am excited to partner with Ezekiel on this project and to see the positive impact it will have on climate restoration efforts throughout the Global South.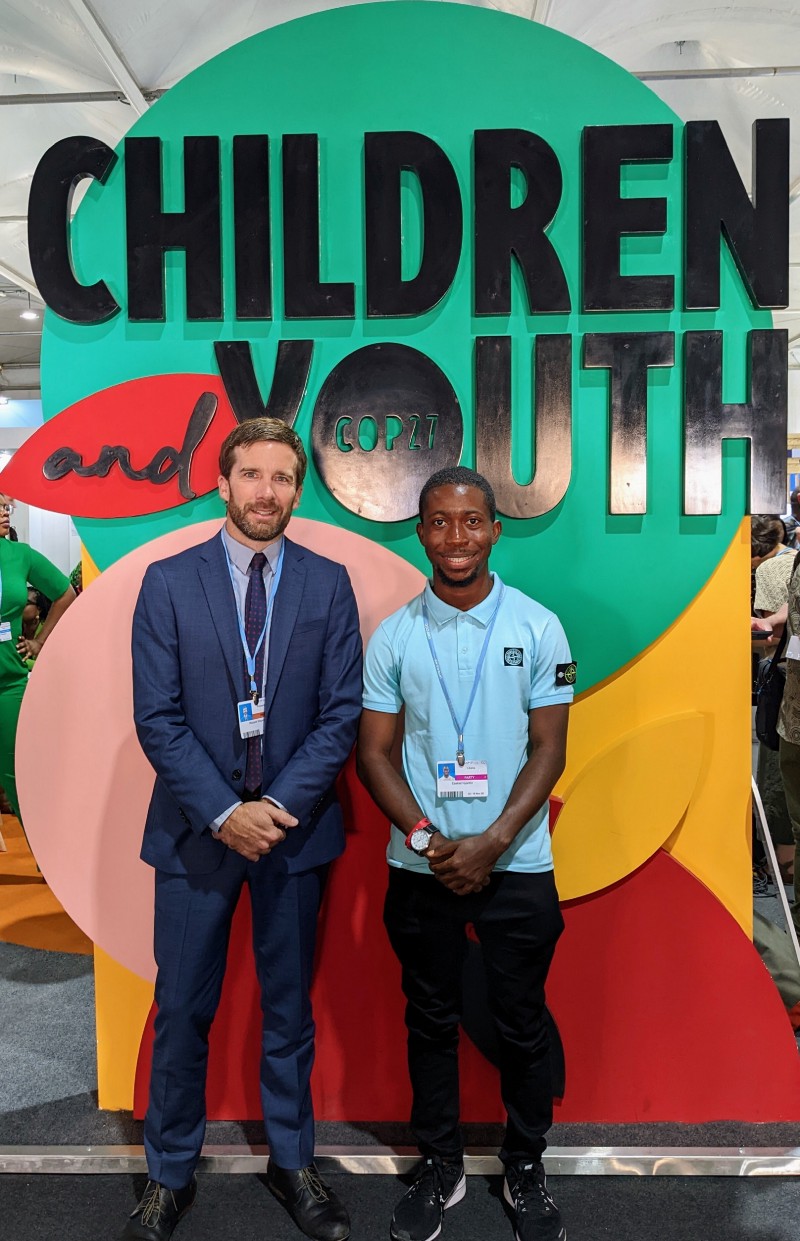 This type of action could not be more timely. We only have seven more years until our 2030 deadline for climate restoration solutions to be operating at scale. Now is the time to act.
F4CR is working hard to catalyze the change needed to save our climate, but we cannot do it without your support. From investing financially in our work, to making connections to further our reach, to talking with your elected officials and other leaders, you can help us to make climate restoration a reality. I would love to speak with you about many important ways you can help. Please feel free to reach out to me directly at rick[at]f4cr.org.
I can't wait to see what we accomplish together in 2023 and beyond. Thank you for joining me on this incredible journey.