F4CR Holiday Gift Guide 2022
Gift giving is an integral part of the holiday season, but the 'shop till you drop' mentality is extremely harmful to the environment. Here at F4CR, we wholeheartedly believe that giving is always more fulfilling than receiving, and we want to make sure that you give your loved ones unique, meaningful gifts that are aligned with your commitment to a safe and healthy climate. In our 2022 Gift Guide, we have curated a range of carbon-negative, -neutral, and sustainably made products.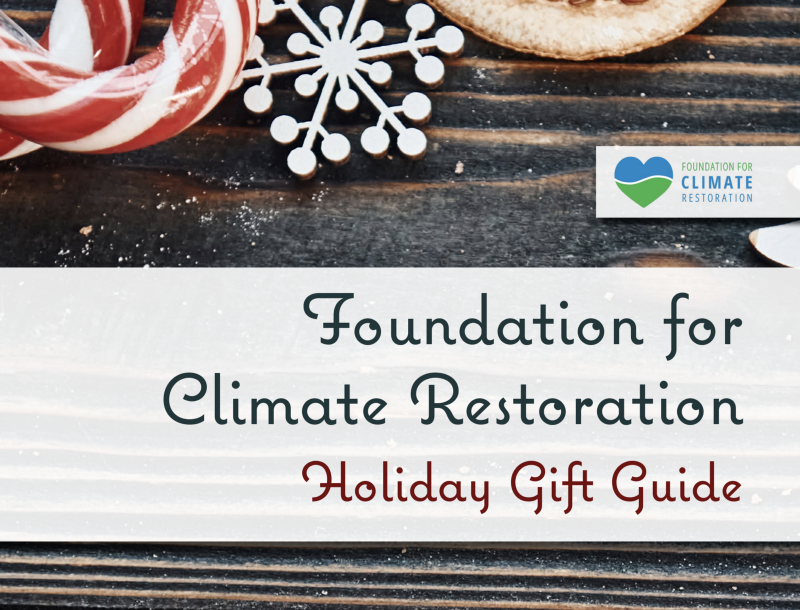 Here's a quick preview of what you will find in the Gift Guide:
Feel your best while helping the planet feel its best with these cosmetic essentials brands
Neighbourhood Botanicals is a woman-led cosmetics company that offers carbon negative face lotions, body oil, cleansers, and much more. HIGHR lipstick is the first carbon neutral lipstick — every purchase saves 5.8 lbs of CO2.
Stay warm while keeping our planet cool
Sheep Inc. is a carbon negative clothing company that uses ethically sourced sheep wool for all of its products — donating 3% of annual revenue to biodiversity projects around the world. Another great option for keeping warm is Pangaia. This company's impact goes beyond clothing, as they employ scientists to develop innovative and sustainable materials and processes to make their products. The 365 Hoodie is our personal favorite!
Indulge (sustainably) in these comforts
Alter Eco is a carbon neutral sweets company making high quality and Fair Trade certified products. Chocolate has never tasted so sustainable! And now, you can relax and enjoy your dessert on furniture from Sabai, a company on a mission to change how we purchase furniture. They upcycle all of their pieces, and even offer repair services to keep them looking their best for a long time. Of course, a new sofa may not be the easiest thing to gift, so we'd settle for a candle!
As we continue to see our environment deteriorate due to harmful habits and systems, it's extremely important that the decisions we make — for gifts or otherwise — are sustainable. It's now easier than ever to shop sustainably and make an impact. Shop our 2022 Gift Guide here.