In 2022, resolve to dissolve hopelessness and build political will
—Terri Pugh, Chapter Empowerment Coordinator
"I hope you'll become part of the solution," Al Gore told the crowd near the end of the more than hour-long talk. "I want to recruit you … We can do this. People doubt we have the political will. Just remember that political will is itself a renewable resource. Go out and renew it." (YaleNews)
If you are looking for a meaningful resolution this New Year's season, consider creating the political will to implement solutions to restore the climate. If that sounds impossible to you, don't worry! The Foundation for Climate Restoration (F4CR) provides training to guide you each step of the way.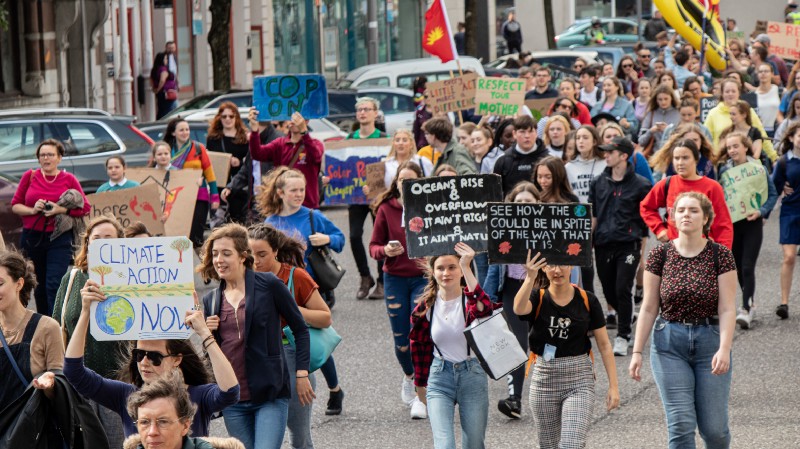 Political will is the power behind any political change. Change happens When people speak up and ask for what they really want from their government. Without input, the government follows old trajectories that might not match the latest information available or even the present-day needs of the people.
The Problem
Climate change becomes a more pressing problem with every passing day. The pressure is mounting on policymakers to address climate change as coastlines suffer, woodlands burn, and temperature shifts cause abnormal weather extremes. According to a recent White House report, "Extreme weather has cost Americans an additional $600 billion in physical and economic damages over the past five years alone." We cannot afford to ignore this situation any longer from an economic perspective — or any perspective.
We need to move rapidly to jump-start the carbon removal industry as quickly as possible. This, in concert with emission reduction efforts, is critical to restoring a safe and healthy climate, but it will require political will and engagement from all levels of government.
The Solution
Education and advocacy are critical to restoring our climate. That's why F4CR is training teams of people to become experts on policy solutions. Together, we can educate communities and elected officials about these solutions, some of which are already in use.
As Mike Robinson of the University of Washington says, "In order to have any realistic hope of sticking to 1.5 degrees of warming, we need carbon dioxide removal to become a new industry as big as today's oil and gas industry within 10–20 years. Just think about that — an industry in its infancy today needs to grow in a decade into an industry that employs millions of people worldwide. The territories that lead the way in supporting the development of this new industry will be the territories that reap the biggest economic reward!"
Elected officials are interested in these industries, and our Local Chapter volunteers are helping to educate them. In many cases, these solutions can attract jobs and improve economies; especially if the area is receptive to these new technologies. This is a nonpartisan effort — all sides have a vested interest in long-term job creation.
F4CR Local Chapters
In 2021, F4CR formally launched its local chapter program. We started with five pilot chapters and have quickly quadrupled, with coverage now spanning four continents. Our local chapters train people to understand policies that restore the climate, provide recommendations for meeting with officials, and write letters-to-the-editor and op-eds. Our teams meet and strategize with one another and through fellowship, we keep our teammates moving forward on the frontlines to help officials understand natural and technological solutions.
The key to our program's success is robust training and community involvement for volunteers. Please fill out this quick survey or email our local chapter coordinator, Myra Khan, at myra@F4CR.org.
Starting your own local chapter is a great way to start off your new year's resolutions! With one call you will be taking meaningful action to enable climate change solutions. Here's to the year ahead.